2 tags
Here is what I have so far, peeps. Additions...
3 tags
5 tags
Happy Feet: The Worst Movie To Watch With a Flu
When you're home sick, immobile, with everything hurting including your skin, your options for entertainment are somewhat limiting. It's pretty much TV or bust. I needed something to distract me from the elephant sitting on my head and the wheeze in my chest, but nothing too cerebral, so that when I'm in and out of NyQuil consciousness I could pretty much piece together the...
7 tags
The 15 Worst People You Meet on a Commute
photo by gsmgreg75 on flikr When Sartre concluded that "Hell is Other People", I can only imagine that it must have been after a long commute home. Here are the types of people that make me wish for the sweet release of death on a daily basis, in no special order: 1. Loud Earphones Person When you have earbuds in and I can hear it, it's too loud. Kiss would argue that I'm too old and they're...
1 tag
1 tag
2 tags
1 tag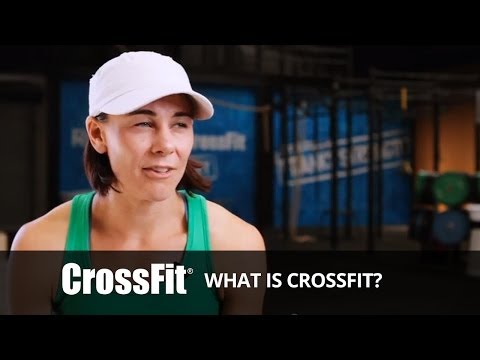 Republican National Convention Day 1 →
1 tag
"It is not the critic who counts; not the man who points out how the strong man..."
– Teddy Roosevelt
4 tags
You have my permission...to dance
6 tags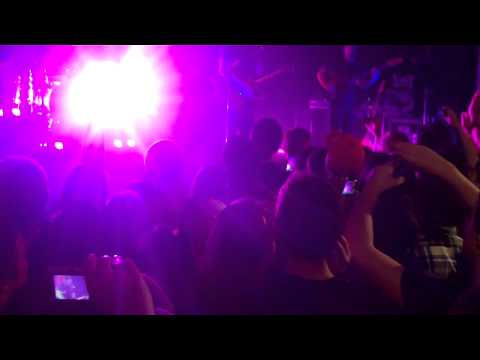 1 tag
4 tags
6 tags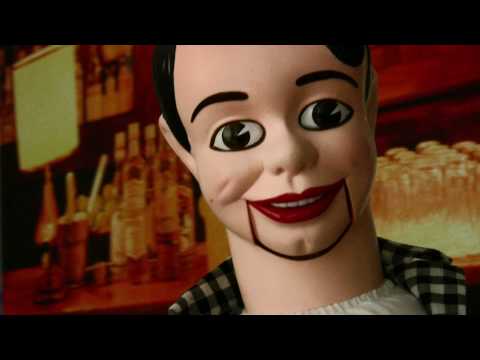 3 tags
Rejected Onion Headlines
Ex-Girlfriend wants to know where you'll be on Saturday so she doesn't show up. Air Supply insists they're not dead, still touring as a matter of fact. Neighbors break out their lawn chairs, wait for something to happen. Innocent man proven guilty. Local Grandma wants to know who your friend is. Lazy, Incompetent Man loses job, blames economy.
3 tags
"The road to hell is paved with adverbs"
– Stephen King
2 tags
Easter at Our House
6 tags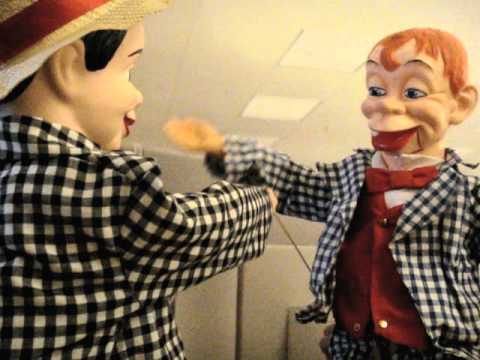 5 tags
(Quickie) Book Review - The Glass Castle
   Share I just love a good memoir about fucked up childhoods. Especially from people that 'made it out'. Because let's face it, we all got fucked when were kids, and it's nice to read about people that had it worse than we did. At best it's inspiring, and at worst it's schadenfraude, but either way it's win/win sitch. I don't want to spoil this too much but you'll probably be really ...
5 tags
Rules for Visiting Tourists (and B&T folks) in New...
Hello. Welcome! Welkom! Bienvenue! স্বাগতম! Bienvéni! ようこそ! Benvenuto! 환영합니다! добро пожаловать! Welcome to New York. Yes, we know, it's totally awesome. Yes, absolutely, the buildings are super big. Yes, that's probably Anderson Cooper sitting over there. Or Steve Martin. Whatever, there's lots of celebrities. Most of us don't notice. First off – thank you for choosing our TOTALLY AWESOME...
7 tags
I've got your reboot right here.
As Hollywood constantly beats their dead spiderman, x-men and whatevermen horse, there's gold in the 80's that they need to mine. The Greatest American Hero. This is SCREAMING for a reboot. You're Welcome, Hollywood. I'll take my commission in the form of gold coins to swim through, Scrooge McDuck Style.
3 tags
1 tag
16 and Pregnant - TV Review, the Homesick Edition...
As anyone in a 500 yard distance of me knows, with the exception of schoolchildren, that I have been sick the past week with some sort of government-engineered, incapacitating viral disease that has been diagnosed as a "cold". The best medicine? Television. More specifically - garbage television. Working in a prestigious non-profit makes me ache for lowbrow rubbish in order to give...
1 tag
Test
Test from Wordpress
7 tags
The World According to Paris - review
Why am I watching this you ask? Because I have a monster of a cold and I always think bad tv makes things better. Boy was I wrong. Here's what happened in the first :05 of this god awful piece of trash: Paris is scared that a stalker tried to break into her house, so she goes to her mommy's house. Her mom feigns concern. Like the rest of us, she doesn't give a shit about...
3 tags
3 tags
4 tags
Fred
Have you heard of this Fred character?It's the most popular web series on the interwebs proving people are losing brain cells at an alarming count. Apparently some assclown named Lucas something created this "6 year old character" who is ADD, screams and has a web series. He speeds up the pitch of his voice, is manic like your worst bipolar nightmare, and just overall acts...
4 tags
Maxi Pads for your Pits
Buy them here.
3 tags
Powerful Memorial Day Reminder
While you're fishing through the cooler for the corona (out of the way, Sprite) and gobbling down on hot dogs, remember why we have a day off. This was on StoryCorps today and it was incredibly powerful. Please listen when you get a chance. http://storycorps.org/listen/stories/max-voelz/
3 tags
"It's easy to find someone who wants to go to bed. But it's real hard..."
– Chris Isaak to Mademoiselle Magazine. (allegedly, it's the f'ing internet, how do I know)
1 tag
Bukowski
2 tags
Monday Morning Confessions
I really enjoy wearing underwear from Duane Reade
Things I don't give a shit about
American Idol The Royal Wedding Kate Middleton's dress Obama's birth certificate
4 tags
INSANITY®
I started the INSANITY® workouts in addition to crossfit. You'd think I wouldn't be so chunky/rolypoly, but alas, my italian mom genes get the better of me every time. This is INSANITY® : Since I live in an apartment building and my jumps sound like the Jurassic Park dinosaur, I have to do it in my shitty apartment gym. So every night, I tighten my ponytail, grab my...
2 tags
5 tags
F you and the dress you rode in on
I watched "Say Yes to the Dress" for the first time in my life this weekend. What a colossal waste of time. Let me summarize it for you: a bunch of dumb, spoiled twats try on wedding dresses while their family and friends (each one stupider than the next) look on. Some queen also does color commentary and his waxed brows are distracting. I'm all for brainless shows but this...
8 tags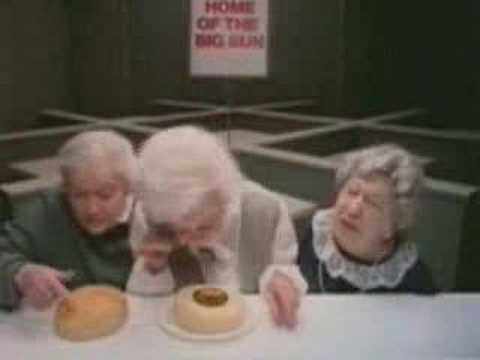 6 tags
Today's WOD
In honor of the crossfit games, we did what they did. AMRAP of something jerk front squat split. 500m row 2 min rest 500m row Fin I'm still getting used to the different exercised with the barbell. Frankly i just want to lift heavy things and groan like I'm having prison sex. But of course I want my form down. I did my reps with 55lb (don't judge) barbells and I think I...